Maternity Essentials COLLECTION
Celebrating life's beautiful journeys with couture gowns designed in Sydney, Australia. Proudly worn by moms-to-be in over 60 countries, entering motherhood with elegance and style.
Our gowns offer more than just an exquisite appearance. Be the goddess you truly are.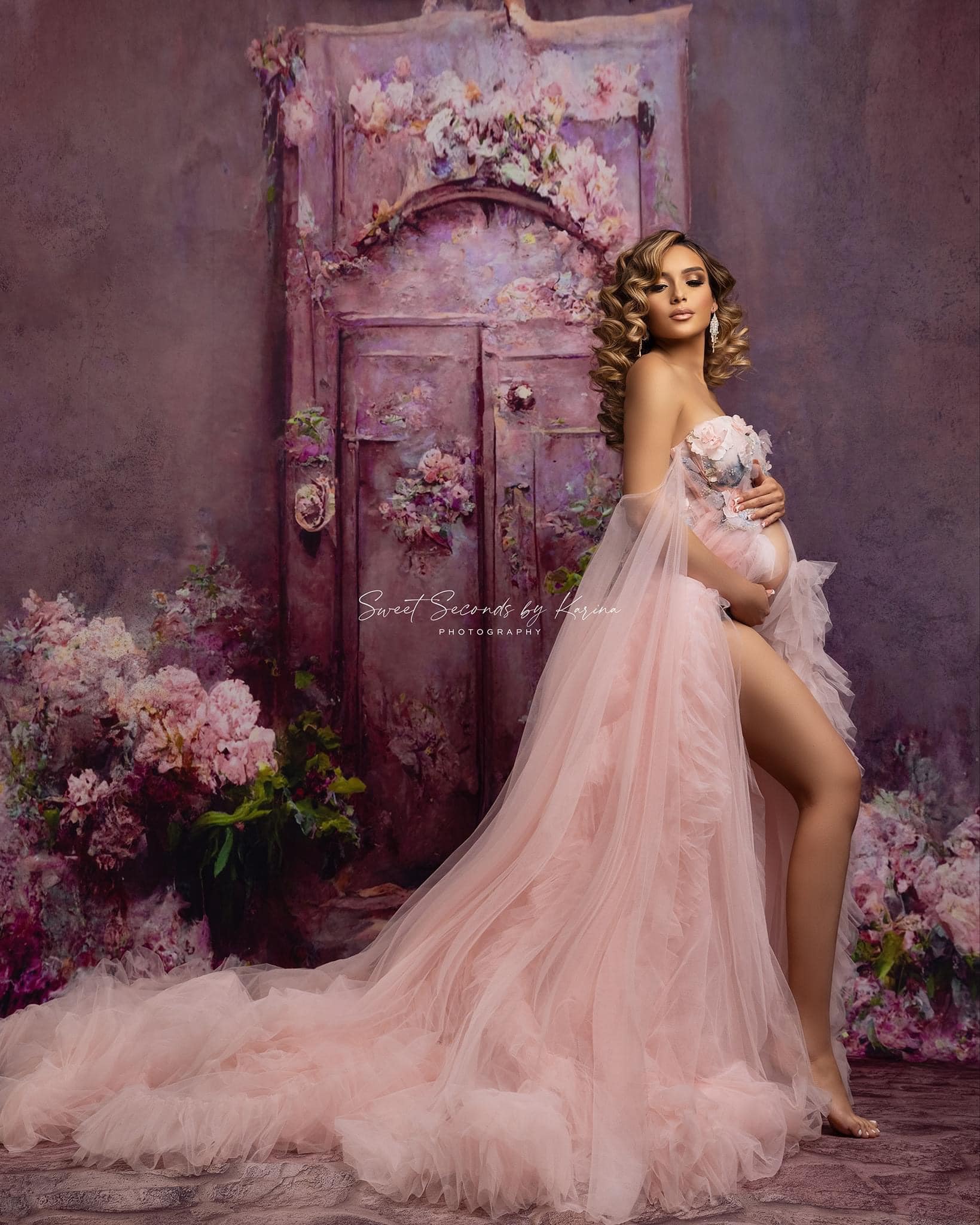 Transform Your Pregnancy Journey into an Unforgettable Celebration of Beauty, Strength and Life.
BEFORE & EVER®
ABOUT US
A decade and a half ago Jade, our founder, was a soon-to-be mom feeling bloated, self-conscious, and, quite frankly, not in love with her changing body. Fast forward fifteen years, a photography career, and thousands of newborn and maternity photoshoots later, Jade's perspective has transformed.
Before & Ever came to life when Jade saw with her own eyes the transformation in her clients - their faces lighting up and and radiating confidence when they wore the makeshift gowns she created from fabrics in her studio.
From these beginnings she began to design unique, couture gowns that flatter every shape and size, putting the spotlight on the radiant beauty of expectant mothers.
Our products are proudly designed in Sydney Australia.
Don't Take Just Our Word!
What do our customers say about our gowns and dresses?
Before & Ever is proud to be an Australian brand and we design all of our products in Sydney Australia. We serve customers all around the world.
Maternity dresses ship FREE WORLDWIDE
Our maternity gowns are exquisit and hand made so they are made to order.
Above the 'Add to Cart' button on product pages there is a 'Production Time' listed for the product.
Overall time for you to receive your order is:

PRODUCTION TIME + SHIPPING TIME
Shipping times vary by location:
US: typically 3-5 business days
Canada, Australia and the UK: typically around 7 business days.
Rest of the world: Usually about 14 business days.
If a product has a 'Drop' time showing then you cannot purchase it right now. It will next be available during our next 'Dress Drop' typically run for 3 days every 6 weeks.
We currently accept payments with Visa, Mastercard and Paypal
Step into the behind-the-scenes magic! Each gown is an exquisite labor of love, completely handcrafted by skilled artisans. Every bead is sewn by hand, every flower is crafted with care, every lace is attached with precision. These gowns aren't just stitched; they are created, piece by piece, with love and keen attention to detail. So along with helping keep our price down to give you incredible value for money compared to other options, this is why our dresses are made to order.
Our gowns are a fascinating blend of premium fabrics like tulle, chiffon, silk, organza, satin, lace, and cotton. Each fabric is carefully selected based on its thickness, weight, and softness to compliment the design and comfort of each gown. They are meticulously handcrafted to ensure each piece is as unique as you are.
We've got a perfect fit for everyone! Nearly all of our gowns are adjustable, meaning they can go up or down a few sizes easily. Most of our designs have ample room for a growing belly, so we typically suggest going with your chest size. Still unsure? Refer to our handy-dandysize chart linkon eachproduct page above the 'Add to Cart' button. Or get in touch with us using the bubble at bottom right. We're here to help!
We are all about ensuring your gown is perfect for you. While we can't drastically change the color or design due to our chosen fabrics, we can certainly tweak things like adding a lining, changing the slit, or customizing the sizing. So don't be shy; feel free to reach out to our friendly customer support team using the chat bubble at bottom right and let's make your gown dream come true!
Our gowns are versatile divas! Yes, they're designed with maternity photoshoots in mind, but they are equally fabulous for baby showers, family photoshoots, boudoir sessions, glamorous and fine art photoshoots, gender reveals, and other special occasions. They're perfect for anyone who dares to express themselves and isn't afraid to shine like the star they are.